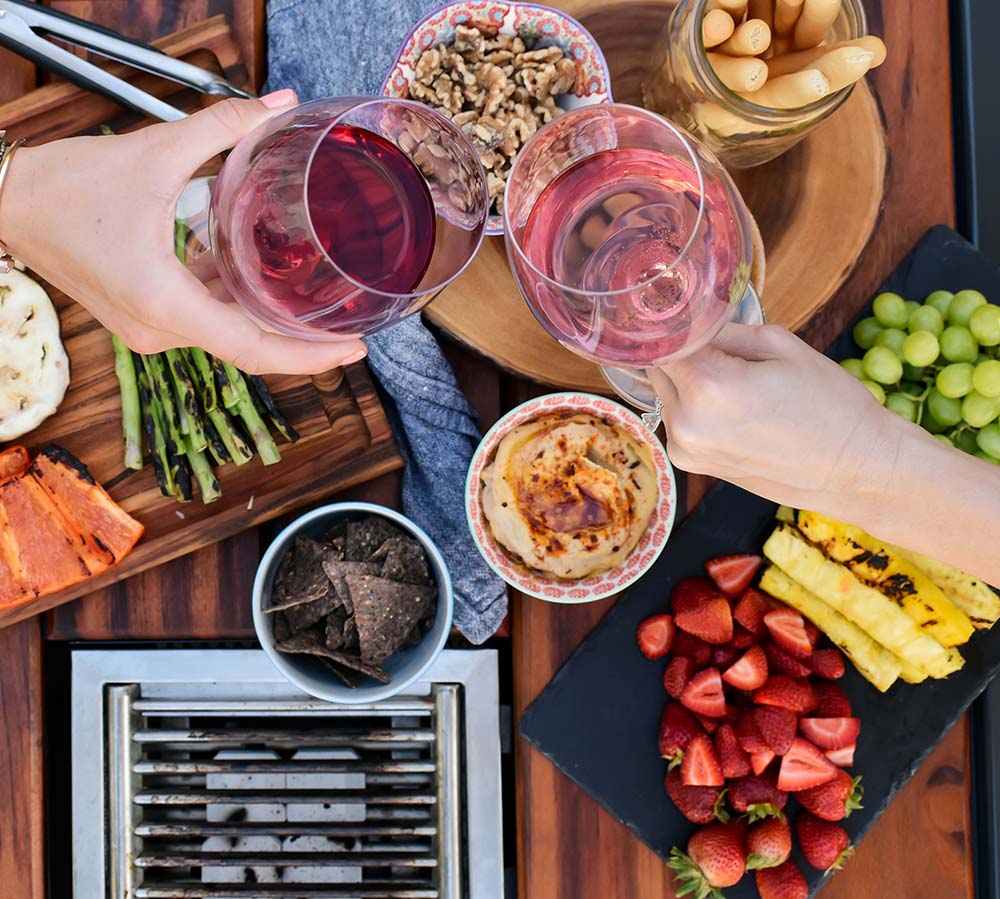 How it all started..
On a fateful, rainy July afternoon in 2014, Shahin and Karim Pirani were
at the Royal Hampton Court Palace Flower Show in Surrey, England, when they discovered what would become the inspiration for the Angara bbq table...
At the time their vision was modest: to create an inviting setting in their London apartment where family and friends could sit around their new grilling table to eat, drink, and enjoy an
immersive dining experience.
Whenever the Piranis would entertain on their Covent Garden terrace, the one common refrain they heard over and over was that the table belonged in the United States. Sensing an opportunity, they contacted Anthony Groves, the brilliant English designer who sold them their original barbecue table and together they agreed to bring his ingenious invention across the pond. Today, our 3 Angara table barbecue models are available for families all over the world to experience and enjoy.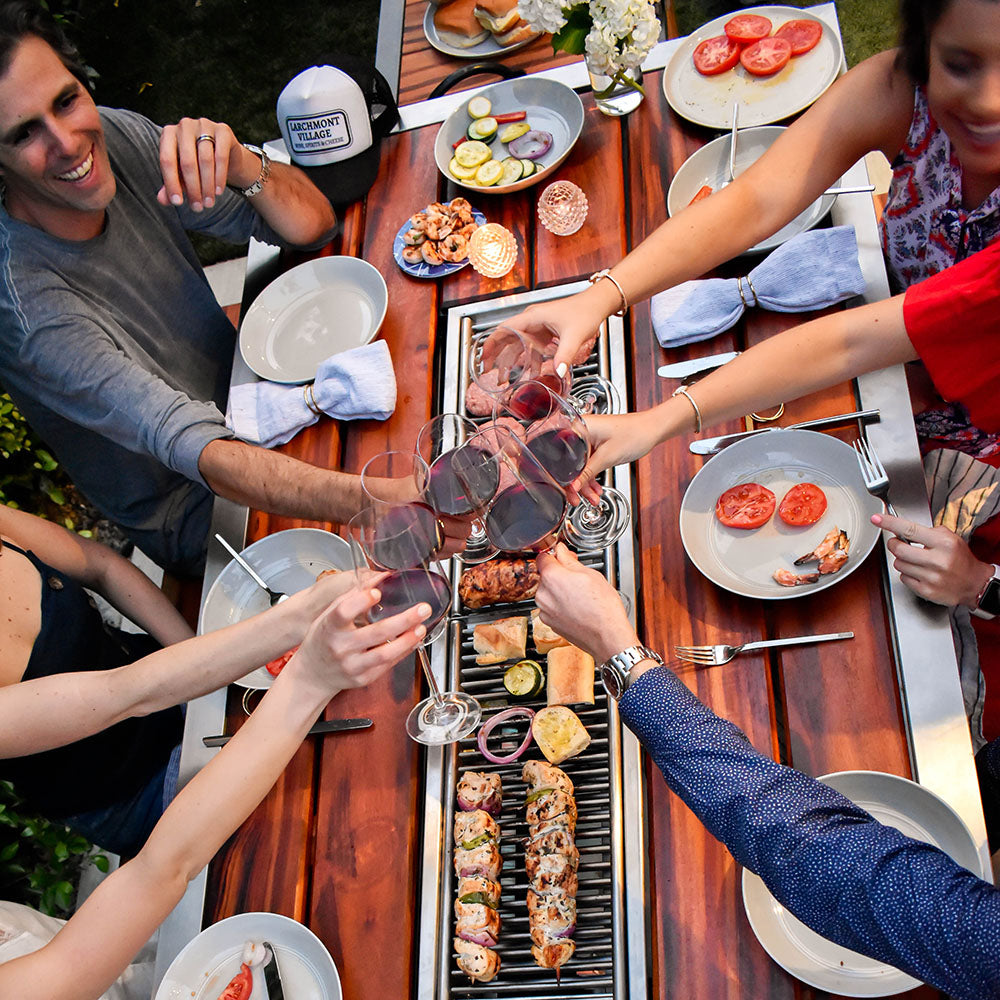 Bringing Families Together
The transformative design of the Angara BBQ table has given
rise to the term Social Grilling®, an experience similar in kind to the
one folks in Asia have enjoyed for centuries around the Korean barbecue table or the Japanese Hibachi table.
Introducing the Angara to market in the United States attracted an impressive group of individuals who all recognized the opportunity in bringing families back to the dinner table. Our team of passionate entrepreneurs is excited to be a part of this project, not just because it makes good business sense, but because they truly believe the Angara has the ability to reconnect friends and families of all age groups.
Thanks to social grillings immersive dining experience, family members and especially the young, now actually want to sit, interact and dine with their parents, just like children used to, before the dawn of the internet and the smartphone.
Angara is the magnet that brings families together for the evening meal to bond, by sharing stories, laughter and even tears. Nothing can replace the quality time families spend around the dinner table and now, thanks to the Angara, we all can relive those halcyon times again — every day!